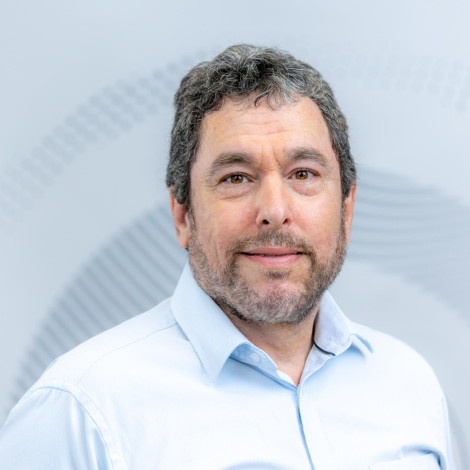 Prof. Guy Kaplanski
Email
Guy.Kaplanski@biu.ac.il
Office
336; Building : 504
CV
Courses

Courses

Options, Forwards and Swap contracts

International Finance 

International Economics

Financial Management

Seminar in Finance

 
Publications

Publications

Working papers

 

Books

 

Journal Papers

"Post-Fundamentals Price Drift in Capital Markets: A Regression Regularization Perspective," Management Science forthcoming (2022). (w D. Avramov, A. Subrahmanyam)

"Moving average distance as a predictor of equity returns," Review of Financial Economics (2021) 39, 127-145. (w D. Avramov, A. Subrahmanyam)
 
"Talking Numbers: Technical versus Fundamental Investment Recommendations," Journal of Banking and Finance, (2018), Volume 92, 100-114. (w D. Avramov, H. Levy)
 
"Investment Performance and Emotions: An International Study," Studies in Economics and Finance, (2019), Volume 36, 32-50.  (with H. Levy)
 

"Envy and Altruism: Contrasting Bivariate and Univariate Prospect Preferences," Scandinavian Journal of Economics, (2017), Volume 119, 457–483. (with H. Levy)

 "Analysts and Sentiment: A Causality Study," Quarterly Review of Economics and Finance, (2017), Volume 63, 315-327. (with H. Levy).

"Seasonality in Perceived Risk: A Sentiment Effect," Quarterly Journal of Finance, (2017) , Volume 7, No. 1.  (with H. Levy). 

 "Past Returns and the Perceived Sharpe Ratio," Journal of Economic Behavior & Organization, (2016) , Volume 123, 149-167. (with H. Levy, C. Veld, Y. Veld-Merkoulova).

 "Do Happy People Make Optimistic Investors?," Journal of Financial and Quantitative Analysis, (2015), Volume 50, 145-168. (with H. Levy, C. Veld, Y. Veld-Merkoulova).

 "Trading Breaks and Asymmetric Information: The Option Markets, " Journal of Banking and Finance, (2015), Volume 58, September 2015, Pages 390–404. (with H. Levy).

 "Portfolio Selection in a Two-Regime World," European Journal of Operational Research, (2015), Volume 242, 514-524. (with Moshe Levy)

"Value-at-Risk Regulation and Asset Allocation: A Mean-Variance Analysis," European Journal of Finance, (2015), Volume 21, Issue 3, 215-241. (with H. Levy)

"Sentiment, Irrationality and Market Efficiency: The Case of the 2010 FIFA World Cup," Journal of Behavioral and Experimental Economics, (2014), Volume 49, 35-43. (with H. Levy)

"Real Estate Prices: Seasonality's Sentiment Effect," Journal of Empirical Finance, (2012), Volume 19, Issue 1, 123-146. (with H. Levy)

 "Executive Short-Term Incentive, Risk-Taking and Leverage-Neutral Incentive Scheme," Annals of Financial Economics, (2012), Volume 7, Issue 1. (with H. Levy)

 "The Holiday and Yom Kippur War Sentiment Effects: The Tel Aviv Stock Exchange (TASE)," Quantitative Finance, (2012), Volume 12, Issue 8, 1283-1298. (with H. Levy)

 "Sentiment and Stock Prices: The Case of Aviation Disasters," Journal of Financial Economics, (2010), Volume 95, Issue 2, 174-201. (with H. Levy)

"Exploitable Predictable Irrationality: The FIFA World Cup Effect on the U.S. Stock Market," Journal of Financial and Quantitative Analysis, (2010), Volume 45, No. 2, 535-553. (with H. Levy)

"The Two-Parameter Long-Horizon Value-at-Risk," Frontiers in Finance and Economics, (2010), Volume 7, Issue 1, 1-20. (with H. Levy)

"Capital Adequacy Regulations: Time for Reconciliation", in Emma J. Fuchs and Finn Braun, Emerging Topics in Banking and Finance. Nova Science Publishers, Inc., New York, 2008, 133-150.

"Basel's Value-at-Risk Capital Requirement Regulation: an Efficiency Analysis," Journal of Banking and Finance, (2007), Volume 31, Issue 6, 1887-1906. (with H. Levy)

          ("Best Analytical Research in Insurance", Berliner and Tel-Aviv University)

          ("Best Analytical Research in Insurance", Berliner and Tel-Aviv University)
Media

Media

Mark Hulbert,  Euro 2020 soccer final moved stock prices in Italy and England because sports make us irrational investors MarketWatch (Wall Street Journal), July 13, 2021.
Mark Hulbert,  Why daylight savings and 'March madness' could cause you to lose sleep over your investments, March 13, 2021, Barron's Weekly (Wall street Journal magazine)
Mark Hulbert, Technicians vs. analysts in a CNBC stock-picking slapdown: Who wins? MarketWatch (Wall Street Journal), Sept 4, 2015.
Jacob Bettany, Guy Kaplanski talks Behavioural Economics and the impact of the World Cup on Stock Market Performance, Money Science, June 20, 2014.
Mark Hulbert, Like sports? That may make you a worse investor. MarketWatch (Wall Street Journal), June 17, 2014.
Abby Ellin,   Envy Outweighs Greed in New Investment Study, ABC News, October 4, 2012.
Margarita Rodríguez, El Super Bowl augura buenos tiempos financieros, BBC, February 2011.
Peter Eickelberg, Do Happy People Make Optimistic Investors? (Digest Summary). CFA Digest, December 2015.
RUSSELL LYNCH, Economic Analysis: Forget the Rugby World Cup - losing at football hurts stocks more, London Evening Standard , Thursday 8 October 2015.
Studie zu Kaufempfehlungen, Fundamentale Aktienanalyse ist praktisch wertlos (Fundamental stock analysis is virtually worthless), Frankfurter Allgemeine Zeitung, September 9, 2015.
Simon Thompson, A World Cup Winner, Investor Chronicle (Financial Times Magazine), May 14, 2010.
Ray Turchansky, Trust Fundamentals with Investments. CALGARY HERALD, March 20, 2011.
Jeremy Ghassemi, The World Cup and the U.S. Stock Market. FOXSPORTSNEWS on MSN.com, June 20, 2013.
Eric Falkenstein, More Evidence that Envy Trumps Greed, Business Insider, October 2, 2012.
Stocks Moves in World Cup, The Technical Analyst, June 2008, 42.
Peter Sharkey, Cup Winners and Losers, The Aberdeen Press and Journal, June 9, 2010.
Peter Sharkey, It will all End in Tears; Business of Sport, The Birmingham Post (England), June 10, 2010.
William A. Trent, CFA Digest, May 2005, Vol. 35, No. 2: pp. 44-45.
Ray Turchansky, Investors Prey to 'Mind over Market' Whims, Edmonton Journal. March 11, 2011.
Charlie Thomas, Holidays: Good for the Soul, Bad for Risk Perception, Asset International's Chief Investment Officers (aiCIO), September 03, 2013.
Envy outweighs greed` in financial matters, Yahoo Finance News, October 5, 2012.
Harry Geels: Duidelijk verband volatiliteit en seizoen, De Telegaaf, Financiële Telegraaf, May 7, 2008.
Teh Hooi Ling, Markets Brace for World Cup Lull, The Business Times, Top Print Edition Stories, March 29, 2010.
The Global Effect of FIFA World Cup on the Stock Market, Money Science, January 8, 2008.
Thomas M. Anderson, Mental Wealth, Monocle, issue 40, volume 05, February 2011.
The FIFA World Cup and the Capital Market, The Marker Magazine (Hebrew), June 8 2010.
Hagai Amit and Noam Bar, Gift for investors: Stocks tend to bounce right before holidays, Haaretzh (English), September 7, 2010.
Elizpan Rosenberg, Did the Team Lose? The Stocks will Decline, YNET, October 31, 2010.
Richard Deaves, Aviation disasters, Mind over Market: Highlights from recent research in behavioral finance, January 21, 2011.
It delights us to see others lose money, The Times of India, October 7, 2012.
Michael Bow, Why the World Cup is so bad for stock markets, CityAM London's business newspaper, May 22, 2014.
Chris Dillow, Why the World Cup matters, Investors chronicle, June 9, 2014.
The Euro 2020 final moved stock prices because sport makes us irrational investors, NativeNewpost, July 13, 2021.
Post-discovery Effects on Anomaly Return Sequence, Posted in CXO ADVISORY GROUP Big Ideas, July 29, 2021
Opinion : Pourquoi l'heure d'été et la « folie de mars » pourraient vous faire perdre le sommeil sur vos investissements, Bruxelles.Marketing, 24 juin 2021 in Bourse
Marko Gränitz, Der Abstand zwischen Durchschnittslinien hat Signalfunktion, Portfolio Journal 10-2020, World of Trading.
Steve LeCompte, Underreaction to Changes in Firm Fundamentals, , CXO Advisory Group LCC,  February 20, 2020
Seasonality in Real Estate, Web Interview, Financim Capital Management Ltd., October, 2013.
Savita Iyer-Ahrestani, Bad Days Mean Bad Investments for Clients, ThinkAdvisor Investment Advisor Magazine, December 21, 2015.
Financial Analysts and Sentiment, Web Interview, Financim Capital Management Ltd., July 2011.
作者 張曉, 中國股市恐難逃世界杯"魔咒 (China's stock market fear escape World Cup "curse")", 路透新聞, June 3, 2014.
Temas Relacionados, Mercados de valores son afectados por las patadas. Noticieros Televisa (Mexico television), 17. Jun. 2014
Lissette Esquila, Cómo afecta la Copa del Mundo a los mercados financieros? Terra Networks (USA), 17. Jun. 2014.
Situación intradía. Los bancos centrales lo calman todo. Ei - Estrategias de inversion
Publicaciones Técnicas Profesionales, 17. Jun. 2014.
Thanh Sơn, Lời nguyền của các kỳ World Cup, Vietnam tribune, May 30, 2014.
Bob Stokes, Stock Market Forecasts: Why You Should Consider Technical Analysis. Elliott Wave International, 08 Sep 2015.
The CNBC Experiment: Technical Analysts VS Fundamentalists ? Financial Iceberg, September 8, 2015.
von Joachim Goldberg, Unsterbliche Technische Analyse. DERGOLDBER Behavioral Blog, 11 Sep, 2015
Boris Simonder, Academic Study: Stock-Picking Contest: FA vs. TA. Daily Speculations, September 4, 2015.
Study: Fundamental analysis nearly "worthless", Easy Trading Blog, September 9, 2015.
 "Fundamental equity research is practically worthless". ARCHYDE.COM , September 9, 2015.
羅家聰,世界杯年見六絕 賽期持貨多虧損, hket.com (China), June 9, 2014.
TRANG CHỦ , World Cup và những lời nguyền, Bongda moi.vn, June 10, 2014.
Phạm Giang, Ronaldo có thoát lời nguyền đáng sợ nhất World Cup, VT NEWS, June 10, 2014.
Kinh tế, Tại sao World Cup là "lời nguyền" với thị trường chứng khoán? BÁO ĐẤT VIỆT May 27, 2014.
Quang Hải, Thà bị loại sớm, đừng làm á quân, CHUYÊN TRANG BÓNG ĐÁ TOÀN CẦU CỦA BÁO ĐẤT VIỆT
Asgeir Nilsen, Sure tap i fotball-VM svir på børsen, NETTAVISION (Norway), June 11, 2014.
Voetbal koning van de beursvloer, De TIJD, 17 February 2012 (Dutch).
The Olympics, World Cup & World Markets, FinanceInterns, September 2, 2012.
Jeroen Blokland, Dat wordt niks, deze zomer, IEXProfs, 3 May 2012.
Evan Pickworth, Investors Fear Cup Effect, IAFRICA.COM, June 8, 2010.
Soccer World Cup 2010 – US Stock Market Performance, iStockAnalyst, June 08, 2010.
Yoga PS, Sepak Bola dan Bursa Efek, Masturbasi Intelektual, March 25, 2011.
Existira alguna relación entre la bolsa de valores y el Futbol? Inversion Y Juego, February 3 2011.
Happy People Make Terrible Traders, Stockopedia, May 24 2012 (republished in Yahoo Finance).
Neal Boortz, Obama - Wealth Envy Warlord, WSB Radio, Nationally Syndicated Neal Boortz Show, April 10, 2013.
A Smiling Trader is a Losing Trader, Mindful Money, June 6, 2012.
Disasters and Investing, Empirical Finance Blog: Turning Academic Insight Into Investment Performance™, March 18, 2011.
Jackie Cameron, Money and friendship: We hate it when friends grow wealthy faster – investment experiment, Biznews.com Media Centre, May 10, 20001114.
Last Updated Date : 16/11/2022