MBA Program
General Information about the Graduate School of Business Administration
The Graduate School of Business Administration admits students for MBA and Ph.D. degrees only, and offers four academic specializations: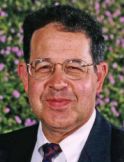 Director: Dr. Zvi Josman
The field of Management and Organizational Behavior deals with the understanding of organizations and the people that work in the organizations (managers and employees). The purpose of the track is to develop managers who have a wide perspective on a broad spectrum of managerial-organizational issues. Two sub-specialty areas include:
i) corporate management, covering topics such as managerial techniques, human resource and labor relation management and organizational change;
and ii) organizational behavior, focusing on issues such as motivation, group dynamics, organizational culture and more. In sum, we equip our students with knowledge about all formal and informal managerial processes.
Director: Dr. Eyal Pe'er
The Marketing track helps students acquire solid knowledge in the basic disciplines (e.g., psychology, economics, statistics) essential for understanding consumer and organizational buying patterns, and develop successful marketing strategies. Then, we employ a combination of lectures, readings, case studies, and computer simulations to study fundamental approaches in product/market selection, product line management, sales force operations, communications management, pricing and profit planning, management of channels of distribution, and marketing research. Students' choices of further marketing courses depend on their preferences among the variety of management career paths.
Director: Dr. Guy Kaplanski
The Finance track prepares the student for professional careers in investment management, security analysis, financial management of corporations and the banking industry. We emphasize theoretical tools, quantitative methods, and the development of analytical skills and economic intuition, in order to make our graduates competitive and well equipped for the real life (i.e., "street") challenges in this ever-developing and sophisticated business field.

Director: Prof. Roy Gelbard
We aim to train professionals who have an interdisciplinary knowledge and understanding, and who would be able to use information technology tools to improve the functioning of their organizations.
The goal is to provide the opportunity for all employees in an organization to plan, to cooperate and to share information. The organization is analyzed as a dynamic body, with a focus on processes, and especially decision making processes. We also discuss problems with the use of databases in the organization.
Last modified: 21/02/2017