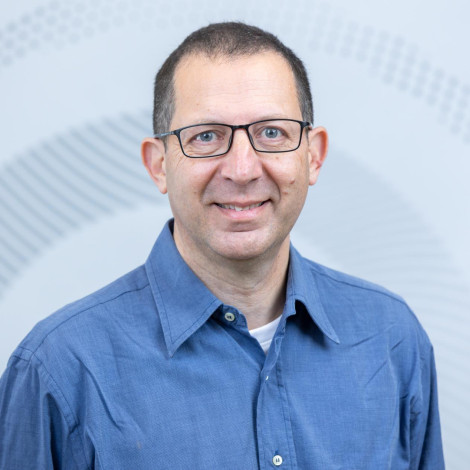 Dr. Menachem (Meni) Abudy
Email
menachem.abudy@biu.ac.il
Office
338; Building : 504
CV

CV


Education

Ph.D., Tel Aviv University, 11/2010.  Major Field:  Finance

Dissertation topic: Nonmarketability, Taxation and the Valuation of Equity-Based Compensation.

Thesis advisor:  Prof. Simon Benninga

M.B.A., Tel Aviv University, 6/2004.  Major Field:  Finance, magna cum laude

B.A., Tel Aviv University, 4/1999.  Major Field:  Law, magna cum laude

B.A., Tel Aviv University, 5/1998.  Major Field:  Economics

 

 
Research

Research

Fields of Interest

Market microstructure, Liquidity, Marketability, Corporate governance, Equity-Based compensation.

SSRN Author Page: http://ssrn.com/author=361389

 

2019

ISF (Israel Science Foundation) grant No.1619/19

The Raymond Ackerman Family Chair in Israeli Corporate Governance grant

Bar-Ilan research grant for interdisciplinary research groups

2018

Raya Strauss Family Business Research Center

2017

The Raymond Ackerman Family Chair in Israeli Corporate Governance grant

2015 

The Maurice Falk Institute for Economic Research in Israel

2014 

ISF (Israel Science Foundation) grant No. 337/14

The Rothschild Caesarea Center for Capital Markets and Risk Management 

2013

Winner of the TEVA Award in the name of Dan Suesskind for research in Corporate Finance and Financial Markets

2012

The Rothschild Caesarea Center for Capital Markets and Risk Management 

Bar-Ilan Rector grant for high rank research proposal

2011 

G.I.F. Young Scientist's Program research grant No. 2276-2196.4/2010

The Raymond Ackerman Family Chair in Israeli Corporate Governance grant

2010 

KPMG Global Valuation Institute research grant

The Joseph Kasierer Institute for Research in Accounting grant

 

Honors and Awards

2009: Tel-Aviv Stock Exchange (TASE) Fellowship

2006-2008:  

University Fellowship, Faculty of management, Tel Aviv University

 
Courses

Courses

70-863
Portfolio Analysis
 
 
70-953
Fundementals of finance
 
 

TA-100 Index from 2001-2011. The data was collected and processed during the research seminar of Cecilia Moskovitch and Lior Ohana. I thank them for publically sharing this information, and to Eddie Korol for his comments
Publications

Publications

Publications

"The Winner Takes It All: Investor Sentiment and the Eurovision Song Contest" with Yevgeny Mugerman and Efrat Shust, Journal of Banking and Finance (2022), 106432.

"Do Computerized Traders Follow Social Norms? Evidence from the Holocaust Remembrance Moment of Silence", with Ilan Gildin and Yevgeny Mugerman, Finance Research Letters 48 (2022), 102914.

"Stock Markets and Female Participation in the Labor Force" with Yevgeny Mugerman and Zvi Wiener, Journal of International Financial Markets, Institutions & Money (2021), 101297.

"Retail Investors' Trading and Stock Market Liquidity", The North American Journal of Economics and Finance, 54 (2020), 101281.

"Do Executive Compensation Contracts Maximize Firm Value? Indications from a Quasi-Natural Experiment" with Dan Amiram, Oded Rozenbaum and Efrat Shust, Journal of Banking and Finance 114 (2020), 105787.

"What Happens to Trading Volume When the Regulator Bans Voluntary Disclosure" with Efrat Shust, European Accounting Review 29(3), 2020, 555-580.

"The Effect of Liquidity on Non-Marketable Securities" with Hadar Binskey and Alon Raviv, Finance Research Letters 26, (2018), 139-144. 

"Corporate Bond Trading on a Limit Order Book Exchange" with Avi Wohl, Review of Finance 22(4), (2018), 1413-1440.

"How much Can Illiquidity Affects Corporate Debt Yield Spread?" with Alon Raviv, Journal of Financial Stability 25, (2016), 58-69.

"Valuing Restricted Stock Grants to Non-executive Employees" with Simon Benninga, Journal of Economics and Business 86, (2016), 33-51.

"The Cost of Equity for Private Firms", with Simon Benninga and Efrat Shust, Journal of Corporate Finance 37, (2016), 431-443.

"Israeli Mutual Funds' Performance: Equity and Bond Funds" with Moshe Barel and Avi Wohl, Israel Economic Review 13, (2016), 1-21.

"Changes in Controlling Shareholders' Holdings: Do They Entail Financial Tunneling?" with Beni Lauterbach, Advances in Financial Economics 18, (2015), 47-63

"Nonmarketability and the Value of Employee-Stock Options" with Simon Benninga, Journal of Banking and Finance 37, (2013), 5500-5510

 

 

 

Published discussions, invited papers, monographs and other scientific publications

"Valuing Employee Stock Options and Restricted Stocks in the Presence of Market Imperfections" with Simon Benninga. KPMG Global Valuation Institute Report, v1, 2011.

"Employees' Attitude towards Equity-based Compensation" with Efrat Shust, Compensation and Benefits Review 44(5), (2012), 246-253.

"Attitude to Risk and the Subjective Value of Equity-Based Compensation", with Efrat Shust. The Joseph Kasierer Institute for Research in Accounting (November 2011) (in Hebrew).

"Keeping the Options Open", with Efrat Shust. The Accountant 29, 94-98, March 2012 (in Hebrew).

 

 
Media

Media

Calcalist, January 2012 (in Hebrew)
TheMarker, July 2015 (in Hebrew)
Columbia Law School Blue Sky Blog, Do Contracts for Executive Compensation Maximize Firm Value?
Columbia Law School Blue Sky Blog, Corporate Bond Trading on an Exchange
Bloomberg Big Business, Corporate Bond Trading on an Exchange
Mako (in Hebrew), the mississippilink, zenger news , 

Stock markets and female participation in the labor force

 (August 2021)

TheMarker, October 2021 (in Hebrew), Do Contracts for Executive Compensation Maximize Firm Value?
Proactive (a financial media portal), Investor Sentiment and the Eurovision Song Contest
Working Papers
Last Updated Date : 08/11/2022